Electronics Systems
Sofiatech provides you the necessary support in the Design Simulation, Prototyping (PCB & PCBA) ,Tests (Bring-up & Functional) ,Mechanical Integration, Final Validation and Industrialization.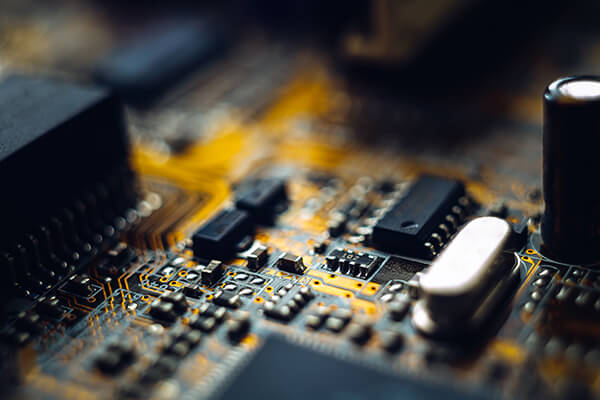 PCB
Design
Sofiatech provides CAD services for designing custom PCBs. Our engineers are able to carry out the electronic design of all electronic products.
Our teams support our customers from the feasibility study up to industrialization.
Starting from a customer's need or from a technical specification, our teams are involved from the very beginning phase of the design. They provide all kinds of expertise in defining the electronic board architecture, in component selection, in electronic schematic design, etc.
PCB Routing & Layout Optimization
Our engineers used to identify components for performance and conformity to the related industry standards, considering the global shortage issue. Our engineers can handle multi-layer PCBs for complex circuits.
Our engineers used to perform the design based on specific normative and technical requirements included in the specifications.
IPC standards recommendations are applied in the electronic design of electronic boards, and all thermal and dimensional constraints, signal integrity, industrialization constraints, and EMC needs are integrated in the whole life cycle of the board design.
Prototyping
& Testing
Our engineering team tests your boards at our design center to ensure that they perform to exacting standards.
First, by visual inspection of prototypes. Then, short circuits, component orientation, soldering quality, and all bring-up tests are performed to cover all required unit tests.The boards are carefully powered up.
All required verifications and validations are then performed to comply with standards and specific requirements.
Product
Industrialization
To guarantee the reliability and quality of the electronic products that we develop, we have a department dedicated to industrialization.
Our engineers used to work closely with the design team and with the manufacturer to ensure that the industrial processes were well optimized and reliable. With this service, we can meet the most stringent functional, normative, and qualitative requirements.
The process of industrialization improves the product in a global approach called « DFX, » which involves the design office and the factory.